This past year I re-did my room. While I really liked my loft bed that I used to have, I was just getting too tall for it. My head was like an inch from the ceiling when I sat up and that's just not cool. Plus, my dog Gracie could never lay on my bed with me because she couldn't manage to get up the ladder and doing my homework laying on my bed was just a pain in the butt.
So, the loft bed had to go. It was good while it lasted but we ended up selling it to an adorable 7 year old girl who I know will absolutely love it.
Once the ginormous bed was gone, that left room for me to get a regular bed and a desk in my room. I chose an off-white full-size bed headboard and frame from Pottery Barn with a matching desk from Pottery Barn.
Any time you get a new bed and re-do a room, you need to get new bedding, right? Well, we partnered with Beddy's to get the most adorable bedding that not only looks cute but makes it so easy to make my bed each morning. My mom is happy about that!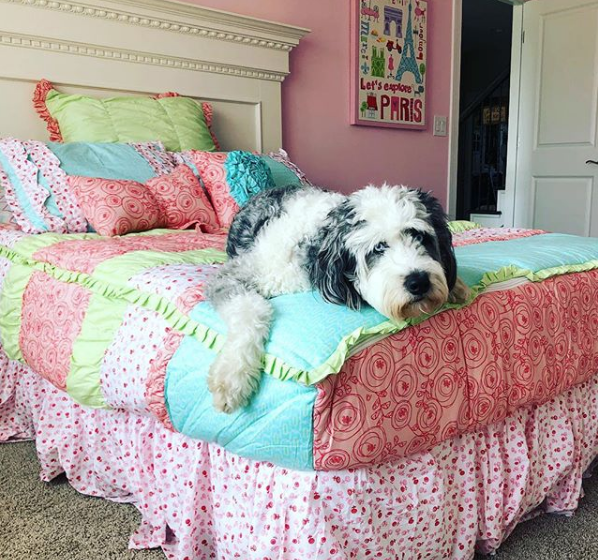 I didn't repaint the walls or get rid of my dressers but my room still look much different with just those changes.
I planned to do a bunch of other things like a bed canopy and other wall decor but new came in that we are MOVING! Yep, this won't be my bedroom for long so I thought it would be a perfect time to give you a quick updated room tour.
I'll definitely do another one in my new house but that won't be for a while so this one will have to do for now.
xoxo,
Savannah