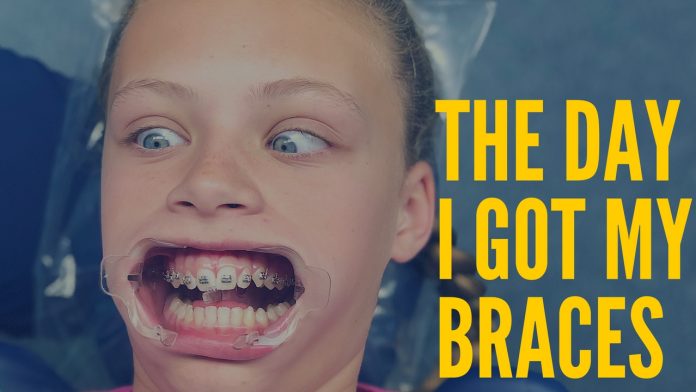 Yep, it happened. I got braces.
I told you guys last week that I would probably be getting braces and it all went so fast. From my appointment on Monday when the orthodontist said my teeth were finally ready, I had braces on within 2 days.
I'm excited to just get it over with. I know SO many kids in my school that have braces that it's totally normal. No one stands out with braces because we are all basically metal mouths in middle school, right?
All my friends who already have braces told me that it was no big deal and they just hurt for the first 3 days or so. You know what? They were right! My teeth and mouth were pretty sore for the first few days but now I'm getting used to it. I just drank a lot of smoothies and ate a ton of applesauce last week.
My biggest decision with braces was what color bands I would get. For a girl who loves bright, tall socks and big bows in her hair, it just didn't make sense for me to get clear rubber bands. That would be so boring and I'm the opposite of boring!
I decided that "unicorn braces" would be perfect so I picked out pink, blue and purple bands and had them alternate them. Yep, multi-colored bands was the way to go for me.
While I was getting braces, I thought I would take you along so I made a video. Yep, if you are wondering what getting braces is like, watch my video below.
If you have braces or had braces, leave me a comment below.
xoxo,
Savannah